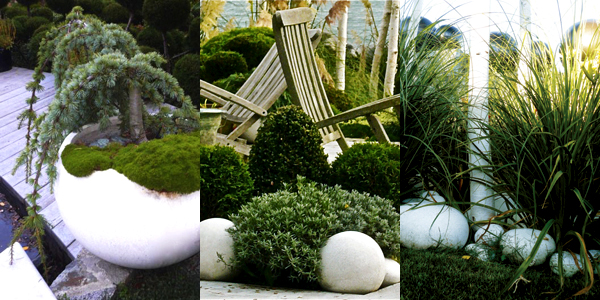 Spring and Summer - Garden Time!
Chintz carries a fantastic collection of outdoor furniture and accessories.  Make your garden a wonderland retreat this year...

This garden collection includes our white stone eggs, terrazzo white globes and planters as well as black globes.  You'll find ideas in our 'Outdoor' catalog pages and, of course, visiting any of our store locations will be inspiring!