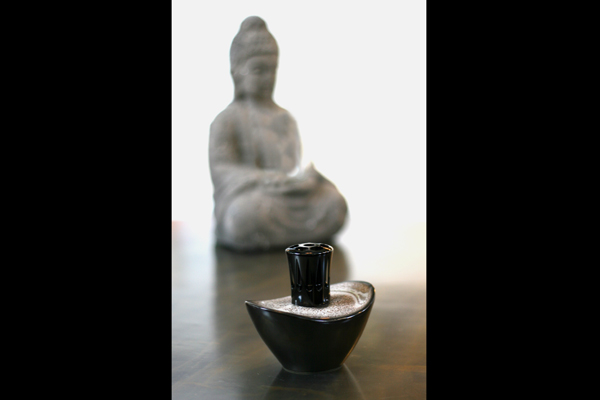 Lampe Berger, the leader in innovations for air care, purifies the room air by destroying unwanted odors and providing long-lasting fragrance. The exclusive diffusion system actually cleanses the interior air in your home. Contemporary, classic, bright or exotic, we have a wonderful collection of lamp styles. You will certainly find the one for you.

Fragrances include the fresh smell of grass, sea, rain or sun...  or amber, wood and spices. Endless possibilities. Come in and experience our scent samples to help you decide what's right for you and your home.

ART EDITIONS 2011

Beauty is the foundation of our dreams. It is beyond price. It draws together all the parameters of perfection to make the human spirit soar. Indeed, it exerts such a degree of fascination that we are driven to possess it. To hold beauty in the palm of ou hands is to fulfil an eternal desire. The ambition of this LAMPE BERGER collection is to offer you such a moment of timeless pleasure.

Lampe Berger at Chintz & Company.