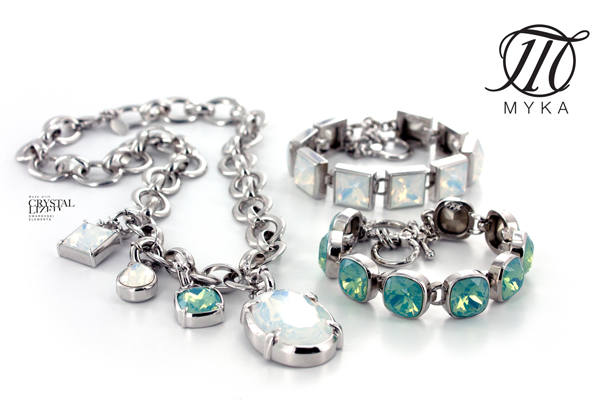 Chintz & Company's jewelry collections includes the stunning, bold designs of Myka.

Myka is based out of Vancouver, BC Canada. Collection after collection, Myka carefully envisions, drafts and sculpts each piece of jewelry from concept to finished product.
Coveted for its superior design and meticulous workmanship, each piece of jewelry is handmade to ensure the quality is synonymous with the Myka Design label. Swarovski crystals, semi-precious stones and a breathtaking variety of glass and crystal beads enhance each signature piece.