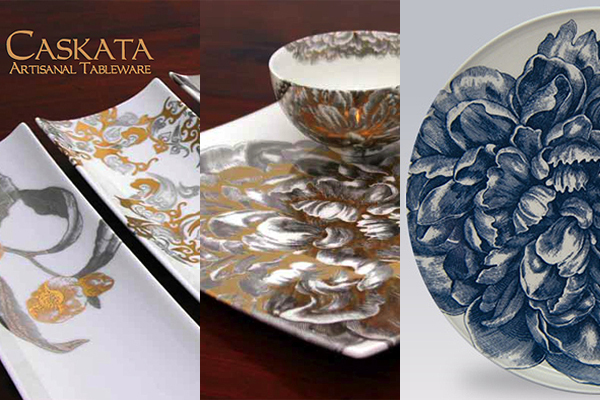 Caskata Artisanal Tableware is handcrafted by skilled artisans using the finest bone china and creamy white translucent porcelain. Delicate to look at, strong enough to last a lifetime. Many pieces are decorated in 23 Karat gold and platinum. A beautiful tableware both unique and versatile for your home or as a perfect hostess gift.
Caskata Fine Paper Collection - rich designs and colours as gorgeous cards and wrapping paper - perfect for a handwritten note or gift giving.
Caskata Tableware & Stationery Collection at Chintz & Company.