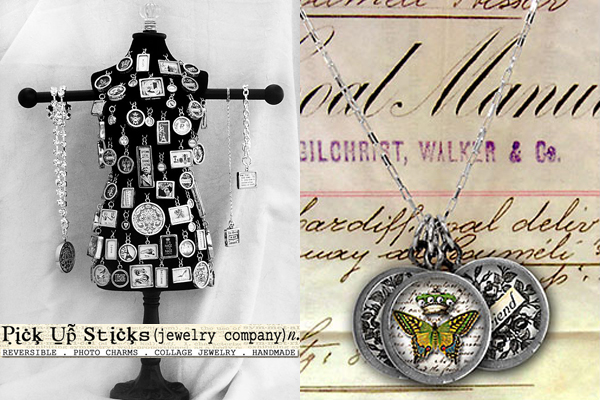 Cousins Sabrina and Glena each followed their own professional interests: Sabrina concentrated on art and graphic design, while Glena pursued business and education. In April 2001, the two combined their love of family heirlooms, antique finds, and time-worn treasures with their experience in the fields of art and business to start a company of their own; Pick Up Sticks Jewelry Co., LLC. What started as a new business venture has become a way for the cousins to revisit their past and the times spent with their great grandmother in a small town.

Pick Up Sticks has been featured in international publications and is in over 1000 retail stores worldwide. A small town charm.
Pick Up Sticks jewelry at Chintz & Company.