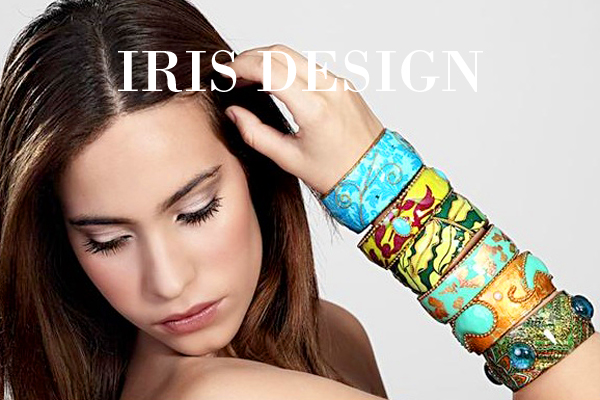 Israeli born, Iris Braunstein Shemesh began her career as a textile designer. Living in a multicultural country with many influences, her design work reflects what she experiences. Her unique designs are textural with elements ranging from floral to abstract.
 Her work is both classically romantic and contemporary.

Each piece is created by hand using light weight resin and finished with enamel. Unique and one of kind, the bracelets incorporate a range of materials and can include anything from Schez crystals, silk papers, fabric, string, handpainting, and more.

Iris Design Bracelets at Chintz & Company.