Caldrea was founded on a simple and powerful idea—that caring for our homes should be a beautiful experience. The collection fuses elegance, sophistication and natural goodness. Caldrea is passionate about choosing the most potent and responsible ingredients that are incredibly effective, yet safe and gentle for our earth, our homes and our loved ones.
Caldrea at Chintz & Company.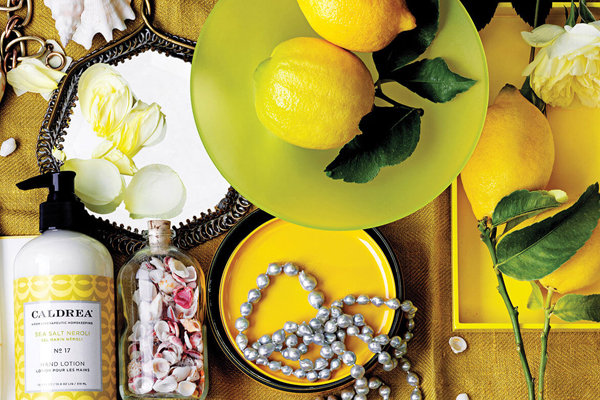 SEA SALT NEROLI
Boards washed white by the sun. This seashore of a scent sends citrus and juniper aloft on breezes of minerals, florals and the clean musk of summer dances.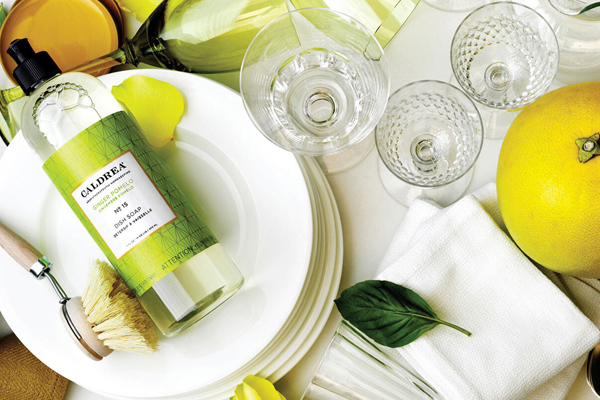 GINGER POMELO
A day stretched out into a wide grin, warmed by the sun. Glowing citrus is emboldened by ginger, basil and sweet peony. Brighten a counter, a mood or a Monday.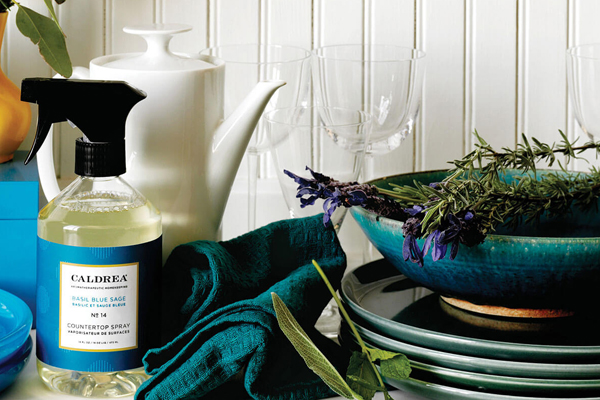 BASIL BLUE SAGE
A sprig of spring. Refined yet relaxed, this bouquet tidies your affairs with the effortless Provencal chic of its namesakes - plus rosemary, spearmint and cinnamon leaf.