Kingsley-Bate's elegant all-weather wicker. A combination of quality material and craftsmanship providing you with exterior furnishings of exceptional style and durability. Their woven furniture line is made from the finest quality man-made wicker. This remarkable material has many benefits, including a natural appearance, tear resistance, UV resistance, and weather resistance. The wicker is also environmentally friendly and is made only from recyclable, non-toxic products.
Woven furniture can be left outside all year round and is able to withstand temperatures from -20°C to +55°C. When very cold, the weave will become stiffer than normal and when very hot, the weave will become more elastic. However, it will always revert to its normal elasticity once the ambient temperature stabilizes.
KINGSLEY-BATE LEAD TIMES Driftwood Finish: Frame Only/ 2 weeks, With Cushions/ 4 weeks, Mocha Finish: Frame Only/ 6 weeks, With Cushions/ 8 weeks. Custom cushions available in a wide variety of Sunbrella colours - ask for the Kingsley-Bate colour swatch catalog in our Design Department.
Chintz & Company - Kingsley-Bate Patio Furniture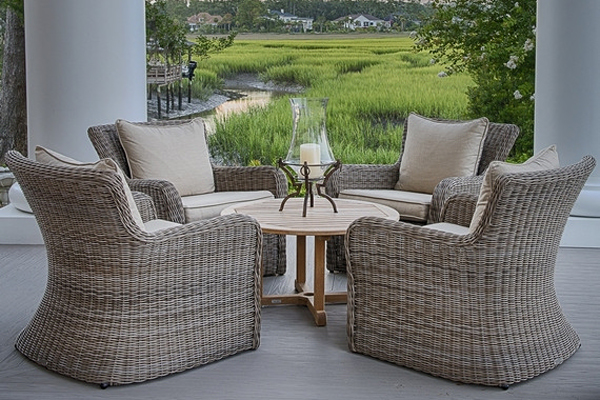 DRIFTWOOD FINISH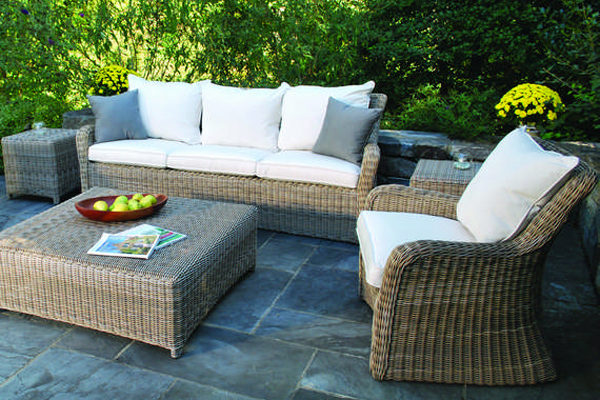 DRIFTWOOD FINISH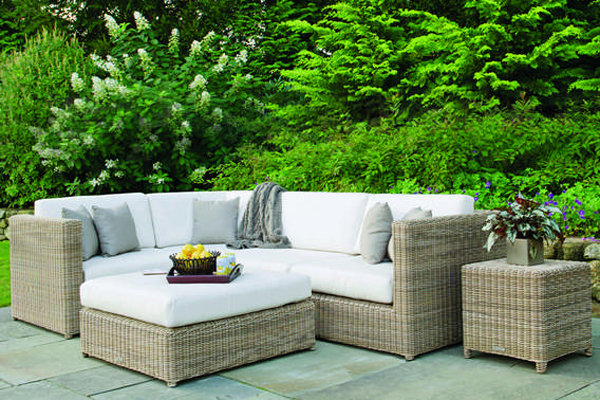 DRIFTWOOD FINISH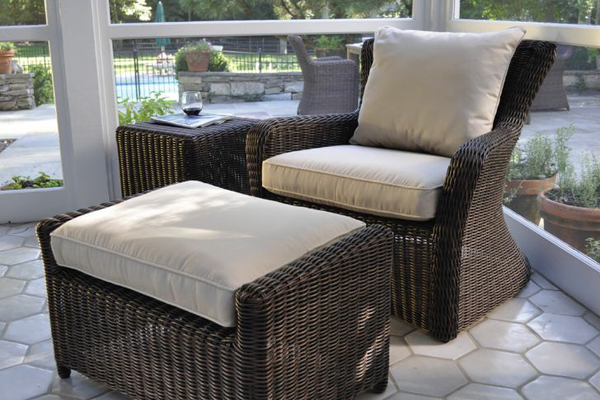 MOCHA FINISH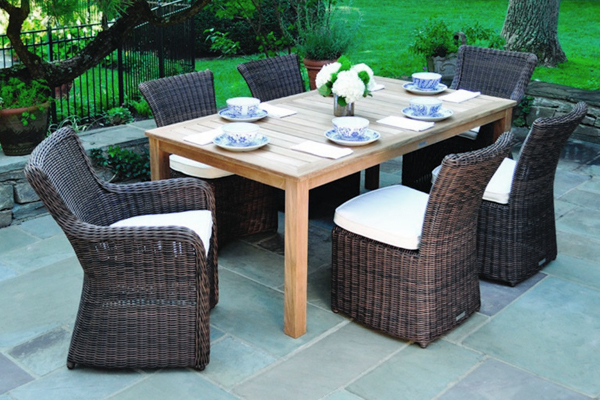 MOCHA FINISH